Hours
Monday – 10am to 6pm
Tuesday – 10am to 6pm
Wednesday – 12pm to 8pm
Thursday – 10am to 5pm
Friday – 10am to 2pm
Saturday – Closed
Sunday – Closed
Email
th*****************@gm***.com
"*" indicates required fields
Dynamic, insightful, thought-provoking, and challenging are a few words that spring to mind when I think of my personal coaching sessions with Tina. I have found the highly professional, relaxed, personable manner in which Tina conducts each of her sessions invaluable and greatly appreciated. She is an excellent listener who expertly reflects one's blind spots, fears, skills, strengths, and biases and uses them to help to build an actionable pathway that supports my personal and professional growth and development.
Working with Tina has been remarkable, and she has helped me to develop the confidence to pursue goals just outside of my comfort zone.
I highly recommend Tina's coaching service. She consistently helps to make the impossible feel achievable irrespective of hurdles that you are likely to encounter!
Margaret A. Phillips
Principal
After weekly coaching with Tina, I gained my confidence to own my position as a Woman, a mother, a friend, a daughter, a sister, a niece and any position that came my way. 
Lawanda Ball
Premium Banker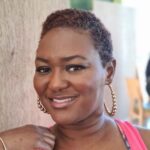 Open yourself to growth beyond your initial desired outcome. This is what happens when working with Tina. Tina walks you visually through the many joyous outcomes on the other side of your current challenge, when you truly open yourself to her skillful assessment, tailored for you. The passion, care, and dedication to empowering her clients is unwavering. Thankful for her coaching and mentorship.
Felica DeRoza
Entrepreneur
After Tina's events, I walk away feeling encouraged, connected to other women, and comfortable with my decision to have attended. The bonding through relationship event was an amazing experience.
Chanika Jones
Interior Designer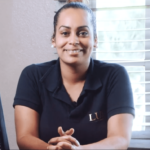 I have had the pleasure of working with Ms. Tina, on several occasions, and I can confidently attest that her work has transformed our team dynamics. Her approach is effective, insightful, and personalized to our specific needs. She has given us the tools and strategies to navigate difficult situations, communicate effectively, and build trust and respect amongst one another. Thanks to her guidance, our team is happier, healthier, and more productive. I highly recommend her to anyone looking to improve their relationships, both personally and professionally.
Hanifah Smith
Spa Owner
Thank you, Tina. I found the workshop inspiring, interesting and so helpful to understand myself and my communication better. I have more clarity in understanding my feelings (and) needs and observing my judgments, stories, and assumptions. I found it very valuable to deeply understand my needs (before) choosing actions that I can take. The course exceeded my expectations and was entirely relevant.
Jayann
Beauty Therapist
I had the pleasure of meeting, Mrs. Tina, during my time at Co-Ed Facility. She was conducting a class and I instantly loved her spirit! I was released for a few months before reaching out to Mrs. Tina. She has been coaching me ever since. She has been a driving force in encouraging my small hair business. She has been supportive during my time of single parenting, as well as parenting as a complete family. I love how Mrs. Tina actually listens and gives you realistic steps to resolve any conflict. She is also great at following up and checking in with you. I also appreciate how she encourages Godly relationships, building solid foundations. I truly appreciate Mrs. Tina and would encourage anyone, just have a conversation with Mrs. Tina, you'll feel your shoulders loosen instantly.
So much Love Mrs. Tina!
Sheneal Harris
She-Bella Hair, Owner
Your people are the lifeblood of your business. Happiness is often the key to business success, without which you have friction, personal competition and dispute that leads to disruption and inefficiency. The root cause of such problems can elude those working in the business and this is when a timely call to Tina Laws, the "business whisperer", can provide a much-needed reset and the restoration of harmony in the workplace. I personally found Tina to be worth her weight in gold and would highly recommend her services to other business leaders who may be struggling with internal HR issues.
Captain Thomas Brown
CEO Shoreline Ltd.
Tina is an experienced, passionate coach who supported me through the process of preparing to launch my business. She was very effective in mobilizing me to be intentional about my path and repositioned my mindset. Her approach to coaching allowed me to become empowered to: Start Having Intentional Focus Today. Thank you Tina for your expertise and sincerity in helping me to understand my why!
Alice Lightbourne
Fuel 4 The Fire
I met Tina when my ex-hired her to help us reconcile. After researching her, I agreed to one session and was impressed. She listened to us, dissected our relationship, and gave us a plan. Her ability to identify toxic behaviors was mind-blowing and I learned a lot about myself. Although our relationship didn't work, Tina helped me tremendously. I continue to work with her and refer her to others.
Funny though, whenever I share my experience or refer her to a friend or family member I always say "Tina was meant for me" meaning I continued working with her independently and also participated in a group workshop with close friends. She continues to help empower me as well as help me to reset, and refocus as often as needed in order to continue to move forward in life in a healthy peaceful space.
Nichole Tucker
HR Coordinator