Has bullying , miscommunication, harassment and discrimination fueled workplace conflict? Understanding how stressful and distracting this is in the working environment, as the neutral third party professional, we help alleviate the burden by orchestrating the process to negotiate and resolve the situation amicably. Mediation is also a cost effective resource helping  to prevent the  hiring process, untimely termination and garden leave. We support HR professionals, senior management, supervisors and staff.  You can also request us to facilitate training  and workshops specific for your team.

Workplace Mediation
Tina Laws Consulting offers Workplace Mediation services to resolve conflicts and restore harmony within organizations. We serve as neutral third-party mediators who aim to negotiate and resolve conflicts amicably, avoiding drastic measures like terminations or leave. 
Know More
As expert mediators, we serve as neutral third-party professionals, skilled in navigating even the most challenging conflicts. Our goal? To negotiate and resolve conflicts amicably, eliminating the need for drastic measures like expensive hirings, untimely terminations, or enforced leave.
With Workplace Mediation, we empower HR professionals, senior management, supervisors, and staff alike. Our tailored services cater to your team's specific needs, ensuring a personalized approach to conflict resolution. Whether you require individual training or group workshops, we have the expertise to foster a harmonious and productive environment.
Our process is straightforward yet effective. We orchestrate mediation sessions that facilitate open dialogue, encouraging parties to express their concerns and work towards a mutually beneficial resolution. Through active listening and empathetic guidance, we foster understanding and compromise, empowering your team to overcome conflicts and strengthen relationships.
By investing in Workplace Mediation, you're not only avoiding the costly disruptions that conflicts can bring but also nurturing a culture of respect, collaboration, and innovation. With a harmonious work environment, your employees will flourish, delivering their best and contributing to the success of your organization.
Don't let workplace conflicts linger and erode your company's potential. Choose Tina Laws Consulting for expert Workplace Mediation services that foster unity and productivity. Contact us today to embark on a transformative journey towards a harmonious workplace.

Workplace One-on-One Consultation
Tina Laws offers personalized Workplace Consultation services to address workplace conflicts, such as bullying, miscommunication, harassment, and discrimination.
Know More
Tina Laws offers personalized Workplace Consultation services to address workplace conflicts, such as bullying, miscommunication, harassment, and discrimination.
She specializes in negotiation and resolution, handling issues with care, confidentiality, and efficiency. Tina acts as a neutral third-party mediator, creating a safe space for open dialogue. She emphasizes the cost-effectiveness of mediation in preventing legal battles and lost productivity.
Tina also provides support to HR professionals, senior management, supervisors, and staff, offering customized solutions. Additionally, she offers team-building workshops to enhance communication, collaboration, and conflict management skills.
Enlisting Tina's services can lead to harmonious work relationships and organizational success.

Domestic Violence Awareness Training for Senior Management
Introducing Tina Laws Consulting's game-changing solution: the "Domestic Violence Awareness Training for Senior Management". Designed to empower organizations in supporting their employees who may be facing abuse, whether inside or outside working hours.
Know More
Ever wondered why your staff are frequently calling in sick? Receiving an influx of visits or phone calls from their significant others? Opting out of office functions or adamantly refusing to stay late? These warning signs are just the tip of the iceberg, hinting at potential issues your employees or employers may be silently enduring.
But fear not, Tina Laws Consulting is here to pave the way towards a safer and more compassionate workplace environment. Our exceptional training program arms your senior management team with the knowledge, insights, and skills necessary to accurately identify signs of abuse and provide the vital support your employees desperately need.
We believe in going above and beyond the ordinary. Our comprehensive program dives deep into the intricacies of domestic violence, enabling your management team to create a truly supportive ecosystem where everyone can truly flourish.
Unleash the true potential of your organization by joining us in combating domestic violence head-on. Discover how to fully support your employees while uncovering effective and impactful solutions specifically tailored to address this pressing issue within your unique workplace.
Ready to revolutionize your workplace culture? Harness the power of Tina Laws Consulting's Domestic Violence Awareness Training for Senior Management. Together, let's make a lasting difference and foster an environment where everyone feels safe, valued, and empowered.

Leadership and Team Training
Are you tired of feeling disconnected from your colleagues or staff? Do you find yourself constantly hitting roadblocks due to culture and diversity issues? Have you been unfairly labeled and unable to break free from negative perceptions? Is your communication style unintentionally offending others? And most importantly, are you striving to earn that next promotion but need to optimize your communication skills?
Look no further! Tina Laws Consulting's Leadership and Team Training is here to support you on your journey towards effective and harmonious communication within your workplace.
Know More
Our one-day interactive group training offers a transformative experience that goes beyond the conventional training sessions. We understand that every office environment is unique, and that's why our program is specifically tailored to address your specific challenges and goals. This ensures that you and your team receive the utmost benefit from our training.
At Tina Laws Consulting, we take a holistic approach to improving interpersonal communication. Our training is designed to create a shift in perspective and enhance understanding of different cultures and backgrounds. We firmly believe that diversity is a strength, and through our interactive exercises and thought-provoking discussions, we help you navigate the challenges that diversity can bring.
But it doesn't stop there! We also address the negative labels that may have been unfairly placed on you. Our training empowers you to redefine those labels and prove that your true potential knows no limits. Through our guidance, you will develop the skills to rise above judgments and create positive change.
Communication is a two-way street, and our program ensures that you understand and adapt your communication style to be effective and respectful. We teach you techniques to bridge gaps and foster an inclusive and collaborative environment where everyone's voice is heard and valued.
With Tina Laws Consulting's Leadership and Team Training, you'll not only transform your communication skills but also unlock your full potential for career advancement. Don't miss out on this opportunity to optimize your communication and take the necessary steps toward your next promotion.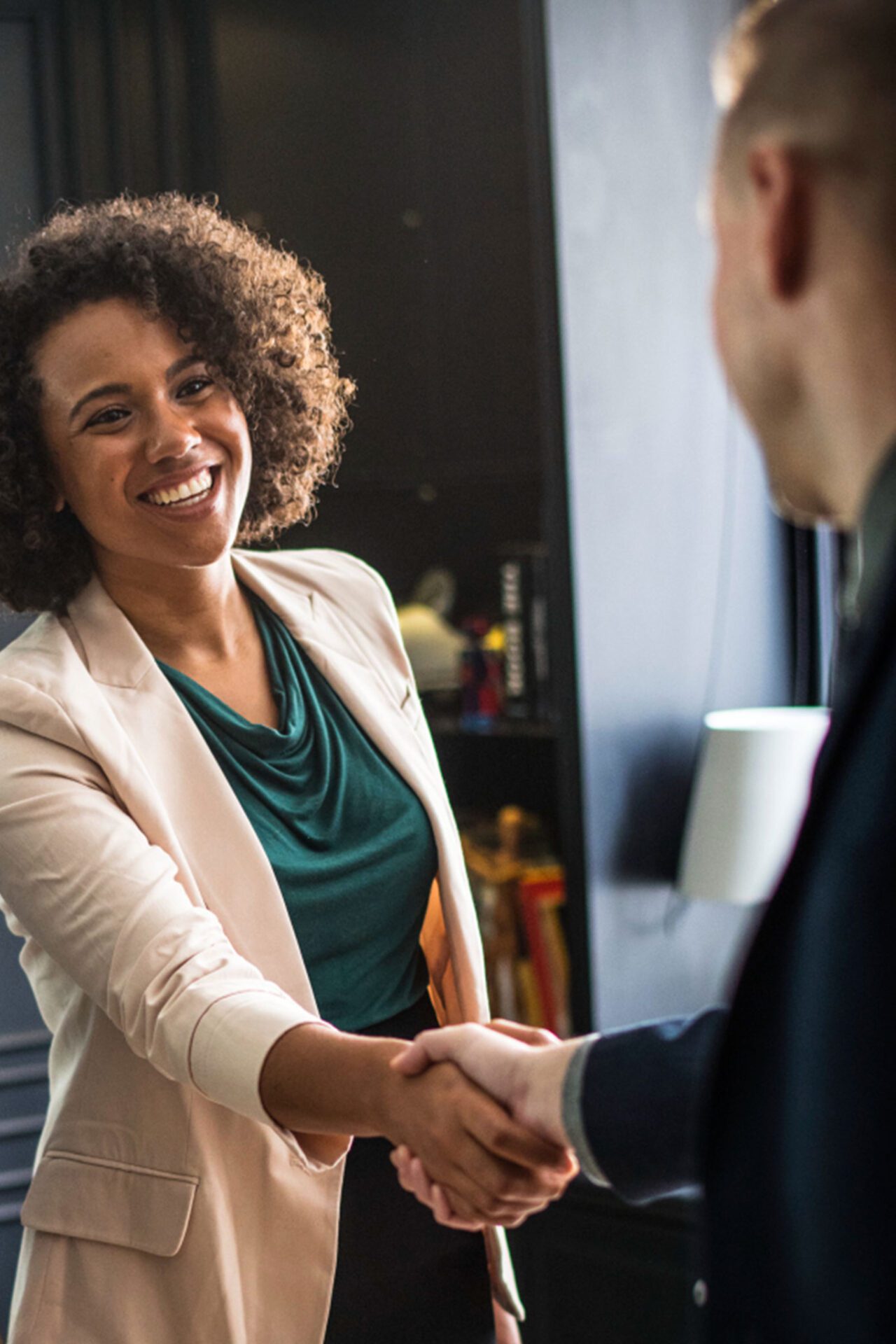 In a safe, non-judgmental space, we're here to help you. We understand how challenging workplace disputes can be and how stressful it is to bring parties together to form an agreed resolution.
Our business model is straightforward. We are here to provide you with the best workplace dispute resolution possible. Understanding the stress associated with disputes in the workplace, you deserve fair treatment and the opportunity to express your challenges and concerns with the guidance of a neutral party. Especially because most individuals who face disputes at work, love what they do. Why resign, quit or feel undervalued when you have me to guide you towards an agreed resolution suitable for the parties involved? Contractual disputes, civil claims, commercial claims, and employment disputes can all be resolved through mediation.
What is a workplace mediator's role?
A workplace mediator's role is to act as an independent neutral third party and facilitate communication between the individuals involved in the conflict. Providing a structured process, the mediator will assist with identifying the issues, establishing options, and guiding the parties towards a mutual agreement. It is important that all parties are comfortable and feel heard. A mediator is NOT a legal advisor.
Why Choose Mediation?
Mediation is an informal approach to increasing morale and improving workplace relationships. It helps to promote a healthier work environment, giving employees the opportunity to voluntarily lead discussions and design their desired solutions.
"*" indicates required fields