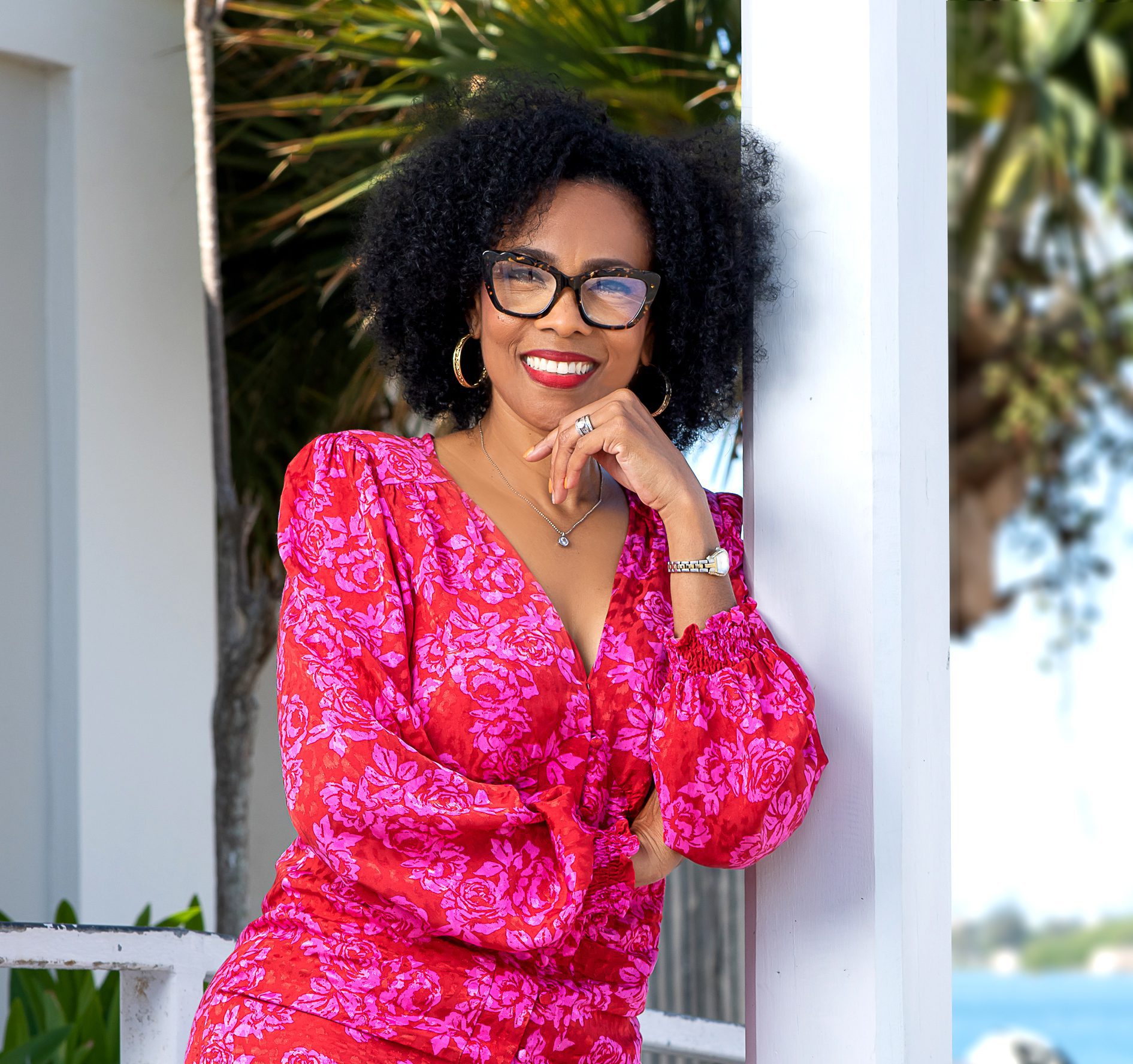 Embrace the opportunity to simultaneously nurture a thriving and successful career while experiencing the fulfillment of a thriving and satisfying marriage.
Benefits of Relationship Coaching
Communication
Working with a relationship and couples intimacy coach automatically opens up opportunities for personal growth, deepening connections and enhancing overall satisfaction in your romantic relationhips.
Perspective
Acknowledging that every new or existing challenge presents a fresh opportunity for personal and shared understanding, bonding,  commitment and development.
Action
Implementing a pratical and achievable plan that enhances one's career success and a happy and fulfilling marriage.
'Own It' in 6 weeks | Group Coaching for Women
Are you ready to take charge of your relationships and transform the way you communicate with others? Introducing the 'Own It' in 6 weeks Group Coaching program offered by Tina Laws Consulting. This program is designed exclusively for women who are seeking to enhance their communication skills and improve their intimate, professional, and social relationships.
Know More
When you join the 'Own It' in 6 weeks Group Coaching program, you will embark on a transformative journey alongside the renowned communication expert, Tina Laws. Together, you will refine your communication skills and strategically enhance your interactions with others. Tina Laws Consulting is dedicated to empowering women, and this program is tailored to provide you with the necessary tools to thrive in both personal and professional domains.
Over the course of 6 weeks, you will receive personalized bi-weekly coaching sessions with Tina Laws herself. These 30-minute sessions are your chance to delve into your unique communication challenges, uncover hidden strengths, and work on strategies to improve your communication skills. With Tina Laws by your side, you will gain invaluable insights and guidance to help you become a master communicator.
But that's not all. The 'Own It' in 6 weeks Group Coaching program is designed to give you a comprehensive experience. You will have access to a range of resources that are designed to empower you and help you 'own your position' in relationships. From personal assessments that shed light on your communication style to actionable steps and achievable targets, every aspect of this program is carefully crafted to ensure your growth and success.
Imagine being able to express yourself with confidence, build meaningful connections, and create stronger, more fulfilling relationships. With the 'Own It' in 6 weeks Group Coaching program, that dream can become a reality. Don't miss this opportunity to transform your communication skills and unlock a world of possibilities.
Join the 'Own It' in 6 weeks Group Coaching program today and empower yourself to become the best communicator you can be. Together with Tina Laws Consulting, let's unlock your true potential and take your relationships to new heights.
Click on the link below to find out more
 Consultation | Couples
Introducing Consultation for Couples, an exceptional service offered by Tina Laws Consulting that will breathe new life into your relationship and empower you to build a stronger and more fulfilling partnership.
Know More
At Tina Laws Consulting, we understand that relationships can sometimes hit roadblocks. Whether it's communication barriers, trust issues, or a lack of intimacy, our highly experienced consultants specialize in helping couples like you navigate these difficult challenges and emerge stronger on the other side.
During our time together, we will embark on a transformative journey, where we identify your immediate challenges and devise a realistic strategy to address them. Rest assured, we understand that every couple is unique, which is why our personalized approach ensures that we provide practical solutions tailored to your specific needs.
But it doesn't end there. What sets us apart is our unwavering commitment to the positive outcomes and benefits that await you. Picture this: improved communication, restored trust, and a rekindled sense of intimacy. With our guidance, you and your partner will learn to navigate any storm, coming out the other side with a relationship that's stronger and more resilient than ever before.
No matter how insurmountable the challenges may seem right now, we believe in your love and its potential to grow and flourish. Consultation for Couples will be your beacon of hope, guiding you through the darkest times and illuminating the path toward a brighter future.
Don't settle for a mediocre relationship when you can have an extraordinary one. Reach out to us today and let us help you transform your love story into a tale of resilience, understanding, and unconditional love.
Click on the link below to find out more.
Consultation | Individual
Are you tired of struggling with your relationships? Do you want to find practical solutions to overcome the challenges that are holding you back? Look no further than Tina Laws Consulting's Consultation for Individuals!
Know More
With Tina Laws Consulting, you'll experience a transformative journey that will revolutionize your approach to relationships. During our time together, we will work hand-in-hand to identify the immediate obstacles you face in your relationships and craft a tailored strategy to address them.
No matter what stage you're at in life, our consultation is designed to suit individuals seeking meaningful connections. Whether you're single, in a complicated relationship, or simply feeling stuck, we're here to guide you toward clarity, understanding, and growth.
Tina Laws Consulting believes in the power of realistic solutions. We won't promise overnight miracles or one-size-fits-all advice. Instead, we'll collaborate closely to devise a personalized plan that is achievable and relevant to your specific needs. Our approach is centered around empowering you to take control of your relationships and navigate them with confidence.
In our sessions, you'll benefit from Tina Laws' wealth of expertise as a renowned relationship consultant. Her empathetic nature, combined with years of experience, ensures a safe and supportive environment where you can freely express your concerns and goals. Through active listening and deep insights, Tina will guide you toward a fresh perspective on your relationships, helping you break free from harmful patterns and discover healthier ways to connect.
Clear, concise, and engaging, Tina Laws Consulting's Consultation for Individuals is designed to appeal to those who crave genuine transformation in their relationships. Don't settle for mediocre connections when you deserve the fulfillment and happiness that come with meaningful relationships. Let Tina Laws Consulting empower you to create a thriving, authentic bond with those around you.
Take the first step towards building a fulfilling and harmonious future. Contact Tina Laws Consulting today to schedule your consultation and embark on an extraordinary journey of self-discovery and connection. Your relationships will never be the same again!
Click on the link below to find out more.
VIP Couples Program
Introducing the VIP Couples Program by Tina Laws Consulting – Your Secret to Relationship Bliss!
Are you feeling like your relationship is hanging by a thread? Constant arguments leaving you emotionally drained? Feeling invisible and unappreciated in your own partnership? It's time to stop settling for less and start prioritizing your happiness with our exclusive VIP Couples Program.
Know More
At Tina Laws Consulting, we understand that relationships go through their fair share of rough patches. That's why we've designed this program, especially for couples who are facing the most common relationship challenges. We believe that with the right guidance and support, every relationship can find its way back to bliss.
Here's what the VIP Couples Program has to offer:
1. Personalized Solutions: At Tina Laws Consulting we will take the time to understand the unique dynamics of your relationship. We don't believe in a one-size-fits-all approach. Instead, we tailor our advice and strategies to meet your specific needs. Our goal is to help you rediscover the love and connection you once had.
2. Effective Communication Techniques: Arguments and misunderstandings can tear even the strongest couples apart. With our program, you'll learn effective communication techniques that will transform your arguments into constructive discussions. Say goodbye to those endless, draining fights and hello to a relationship filled with understanding and empathy.
3. Reigniting the Spark: Has the romance fizzled out in your relationship? Date nights turned into monotonous routines? Don't worry, we've got you covered! Our VIP Couples Program will guide you in rediscovering the excitement and passion that brought you together in the first place. We'll help you create magical moments that will leave you both longing for more.
4. Healing After Infidelity: Infidelity can shatter trust and cripple even the most loving relationships. But with our program, healing is possible. We'll provide a safe and supportive environment where you can rebuild trust, repair the emotional damage, and embark on a new journey together. With our guidance, you'll have the tools to create a stronger, more resilient bond.
5. Financial Harmony: Money matters can often strain relationships. Disagreements over financial decisions can create tension and resentment. With the VIP Couples Program, you'll learn how to navigate these tricky waters. We'll help you find common ground and create a solid foundation for financial harmony, ensuring that money becomes a source of unity, rather than division.
6. Blending Families: When two families come together, parenting and family styles can clash. Our program recognizes the unique challenges of blending families and provides strategies to foster a harmonious environment for all. Say goodbye to arguments over parenting decisions and hello to a united front in raising happy and well-adjusted children.
With a renowned reputation and a proven track record of success, Tina Laws Consulting is your trusted partner on the journey to a fulfilling and joyous relationship. We believe that every couple deserves a chance at happiness, and we are here to provide the guidance and support you need.
Click on the link below to find out more
Relationship Theory with Tina -TV TALKSHOW
"*" indicates required fields