THE LOVE COMPASS
Specializing in Healthy  Relationships and Conflict Resolution.
Welcome to The Love Compass, your ultimate resource for professional women seeking to have a successful career without losing their marraige. We understand that navigating the complexities of work, relationships, and personal growth can be challenging, but fear not! We're here to provide you with the guidance and support you need to thrive in all areas of your life.
Our expertise also extends to conflict resolution. We know that conflict is inevitable, both in the workplace and at home. Whether it's navigating difficult conversations with your colleagues or nurturing open and constructive communication with your spouse, we're here to guide you every step of the way.
Relationships. Mediation. Workshops.
Relationship and Intimacy Coaching
Healthy relationships are the foundation for greater connection and intimacy. To learn more about how you can enhance your communication skills, deepen the intimacy in your marriage and practice healthy conflict resolution, contact us today!
Workplace Mediation
Workplace Mediation is a cost effective resource helping  to prevent a revolving door or hiring, untimely termination, resignation and garden leave. We support HR professionals, senior management, supervisors and staff.  You can also request one of our unique team trainings and workshops.
Trainings and Workshops
Improve your interpersonal communication skills by participating in one of our leadership or team trainings, team building workshops or group coaching opportunities.
MISSION
Empowering professional women to achieve career success while maintaining a nurturing and fulfilling marriage.
VISION
Creating a world where professional women can confidently thrive in their careers without sacrificing the happiness and stability of their marriage.
CORE VALUES
Balance – Fostering a healthy work-life balance for professional women
Communication – Promoting open and honest communication between spouses to foster understanding, collaboration and mutual support
Mutual Support – Encouraging women to involve their spouse in their career journey and promoting the idea of commitment and teamwork.
Growth – Embracing personal and professional growth and development to thrive in both their career and marriage
Boundaries – Establishing clear boundaries to ensure dedicated quality time and attention are given to their marital relationship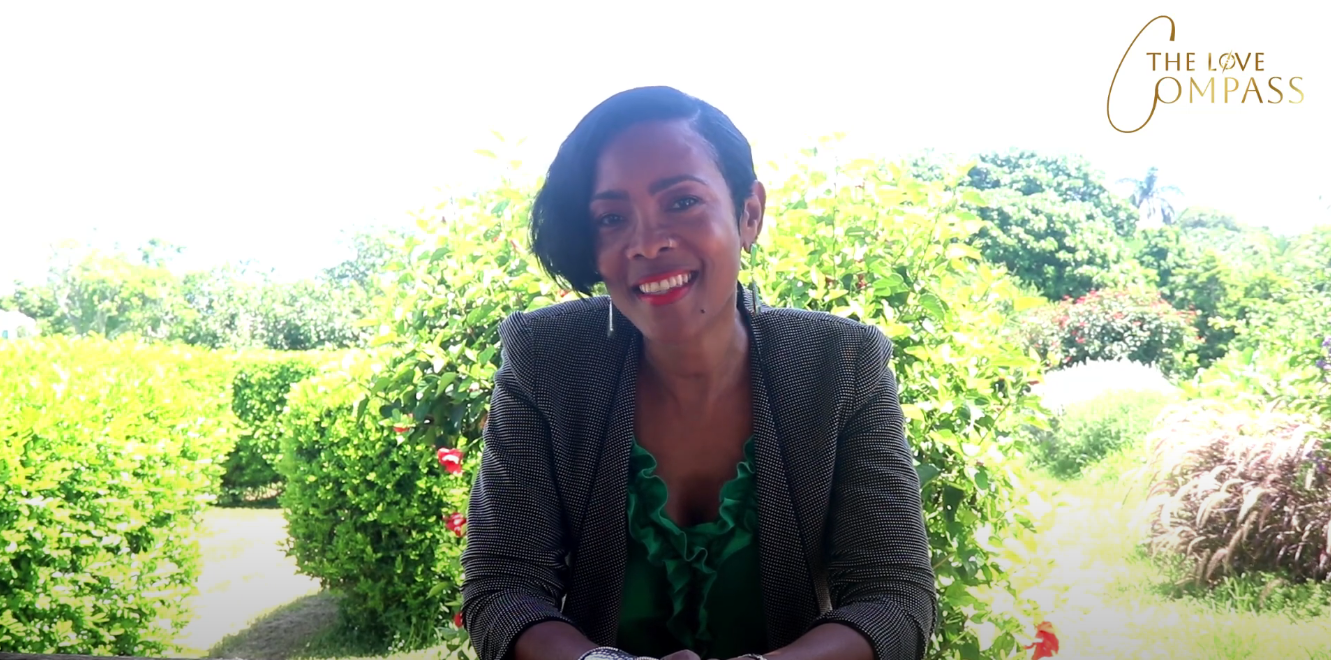 Who is Tina Laws?
As a Relationship and Intimacy Coach at The Love Compass, I help professional women achieve success in their careers without sacrificing their marriages. With over 15 years of experience in relationship coaching, I have seen how the increased pressure on women to manage multiple roles can affect their personal and professional happiness.
I have a master's degree in criminal justice, a bachelor's degree in psychology, and certifications in relationship and couples intimacy coaching, domestic violence facilitation, and conflict resolution. I use my skills and knowledge to teach healthy conflict resolution and effective communication in intimate, professional, and social relationships. I am passionate about empowering women to have fulfilling and harmonious lives, both at work and at home. I work with individuals and within organizations to help them maintain healthy relationships and support their people's well-being and performance. I am based in Bermuda and London and have been happily married to Shawn for 23 wonderful years!
Teaching You Healthy Conflict Resolution in ALL Your Relationships
 Good communication is a vital component of every relationship and is an essential element of all partnerships. Every relationship experiences conflict, but good communication skills help you to resolve it, amicably.
"*" indicates required fields